DIAMOND DRESSERS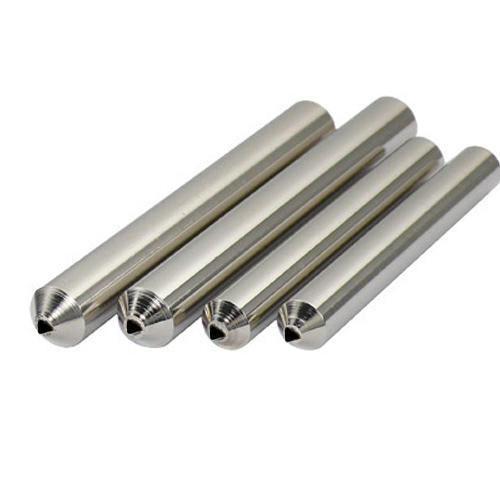 Single Point ( Synthetic ) Dresser
We offer three grades namely A, B & C for all the diamond size, Availability: 0.25 Ct to 5.00 Ct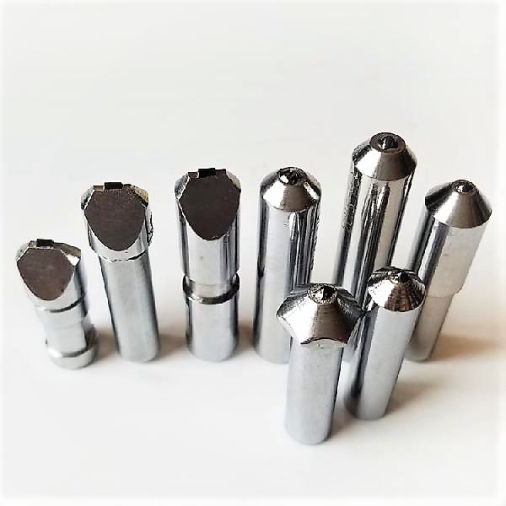 Single Point ( Natural ) Dresser
The Diamond points are naturally formed. (Not made like grades A, B & C) This is a gift of nature. Natural Point Diamond Dressers have high from retention properties.
Availability: 0.10 Ct to 2.50 Ct.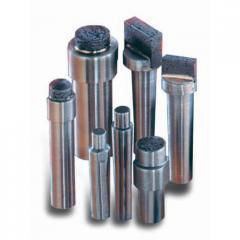 Diamond grit impregnated dressers have been developed from multi-point dressers. In contrast to the latter they are manufactured from diamond grit rather than a larger number of small natural diamonds. The advantages of the diamond impregnated dresser lie in its exceptional sharpness, which results from sharp edges and points of the diamond grit.
Diamond grit impregnated dressers are more economical because of their low initial cost and their resistance to shock and impact which prevents shattering.